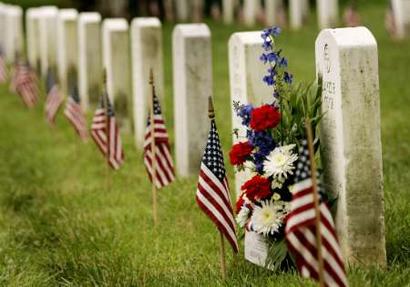 Memorial Day is a day we remember the men and women who died while serving in the
United States Armed Forces
.
Greater love has no man than this, that a man lay down his life for his friends. - John 15:13
Thank you to the American servicemen and women who have made the ultimate sacrifice to ensure my freedom.
Memorial Day also serves as the somewhat official first day of Summer. Most schools are let out, and a 3 day weekend ensues. Folks travel to see family and have Bar-B-Ques, go boating, and flock to beaches and pools.
Are you ready for "Swimsuit Season?"
Well, I swim year round, so I'm as equally NOT ready as I have been all year. I wear what's called a "competition" swimsuit so that there's no accidental reveals while I'm practicing my controlled drowning in the lap pool. I do have a recreation suit. It's a two piece.
I just love Tankinis...all the coverage of a one piece suit, but the comfort of having two pieces.
Speaking of two piece bathing suits - let's talk about that. Forget about grown women...they have to decide for themselves. I don't like looking at a chick in a bikini - but then again, I get embarrassed when I walk past the Victoria Secret store in the mall. There's about 2/3 of the American woman's wardrobe that I'd like to strike a match to.
Do you think that little girls should wear bikinis?
I don't.
First of all, they expose WAY to much skin to the sun. Trying to keep sunscreen on a 9 year old is a challenge anyway - but trying to keep it on those VERY tender areas is almost impossible.
Second, Creeper Alert. I just want to remind all of you parents that there are a lot of CREEPS in the world. I don't even watch, read or listen to the news and I know that there is a convicted sex offender in a 6 block radius of my house. And your house. And your swimming pool / health club.
Third - little boys. We want our young men to have positive thoughts about women, right? We want them to respect girls and think of them as people. We certainly don't want them to objectify women, and it all starts around those formative years before puberty.
So my thoughts are that if you COVER your little girls at the pool you will protect their skin, protect them from potential creeps and help to foster respect for them.
What do you think?